Gîte Coaticook - Ranch Chevaux
Forfait d'hébergement original combinant des nuités directement sur la ferme et à proximité d'une écurie proposant interprétation et cours pour apprendre à monter à cheval. Nous disposons de dizaines de chevaux en pension qui ont été spécialement dressés/entraînés pour offrir des leçons d'équitation aux débutants à partir de âge aussi jeune que 4 ans et qui sont habitués aux visiteurs du gîte, à leurs caresses et gâteries! Toutes les commoditées sont fournies. Notre établissement d'hébergement a reçu des milliers de visiteurs depuis 2008. Personnel chaleureux et instructeurs emballants. Excellent point pour dormir pour les touristes intéressés par la très populaire activité Foresta Lumina dont la renommée dépasse les frontières estriennes. Chambre disponible à partir de 95$ par nuit (sur réservation seulement). Coaticook Estrie Cantons de l'Est
B&B Montreal Sur la Route de Berthier

B&B Montreal. Hosts Pierre and Guillaume have over 20 years experience keeping a Bed and Breakfast . B&B is 4 large and comfortable rooms renovated in 2004, 2 living-rooms over 2 storeys , terrace overlooking park Berthier . Close to the services (bus , metro , airport shuttle) and the activities of Montreal (restaurants , theaters , festivals ) B&B Sur la Route de Berthier is the place to discover Montreal and Montrealers. Montreal Quebec

Guide to Kimberley BC Accommodation and Activities
Whether you're looking for ski-in ski-out at Kimberley Alpine Resort, the convenience of a downtown hotel, a cozy bed and breakfast or connecting with nature at a wilderness retreat, Kimberley offers a wealth of accommodation options to suit all needs. Kimberley Canada
Auberge Country Resort Montreal
This new country resort, situated on the South Shore (10 km) of Montreal, will host your meetings, receptions or simply welcome you to take time off. Our country Inn is situated in a private wooded Estate landscaped with gardens and fountains. Its recent wooden construction is rustic in style yet with a modern touch insuring warmth and comfort. Montreal Quebec
Whistler Lodging Mountain Vacation Rentals
Ski lodging for nightly rental at Whistler Blackcomb. A selection of condos and townhouses close to the ski lifts, all with full kitchens and fireplaces. Whistler BC
Auberge Gaspesie
Located opposite of the St-Lawrence river, this inn offers an ideal base to leave and discover the park of Gaspésie. This area is a true paradise for nature lovers; like the ski touring, ski télémark, pedestrian excursions or equestrian, parapentists, kayak for sea, fishing for salmon in river and ski doo, giving access to adventurers making a tour of the Gaspésie. It is in this park where the moose are mostly gathered together, where one can find the only herds of caribou south of the St. Lawrence River. Sainte-Anne-Des-Monts Gaspesie Quebec
Hotels .co.ca
Offers worldwide hotel & hotel room accommodations from luxury to economy style properties. Vous recherchez un hôtel pas cher ou de charme ? Une chambre dans une grande chaîne d'hôtel ? Venez comparer les prix des plus grands voyagistes du net sur toutes les destinations. Tracadie-Sheila NB (New Brunswick)
Lodging directory, including bed and breakfasts, hostels, vacation rentals, and budget hotels. Users can also book airfares and car rentals, or browse over 1000 travel tips. Hinton Alberta
Discount hotels in bc, British Columbia accommodations. Book reservations in economy class, luxury hotel rooms, resorts, motels, inns and lodges across BC. Search province wide for Hotels in BC and discount accommodations in British Columbia towns and cities. Make reservations in spa resorts, luxury waterfront suites, economy airport motels, downtown city lodging, or a bed and breakfast inn. Whether its a golf vacation, fishing trip or a day relaxing in a spa, this is a good place to find the right accommodation that fits your personal needs. Travellers will find a wide variety of lodging amenities throughout the province from rustic cabins to mountainside cottages. For the budget traveler, large or small family and business people with last minute travel plans, you will be sure to find affordable lodging.
Victoria BC (British Columbia)
Canada Romantic Getaways - Heavenly Hideaways
Search for a Romantic Getaway in Canada. We all time need to get away from it all and reconnect as a couple. Whether you're searching for a honeymoon resort or just a romantic and relaxing vacation, here you'll find accommodations in Canada to suit all tastes: from couples-only destinations, to luxurious boutique hotels, relaxing spas, cozy inns, secluded cottages & cabins, or Bed & Breakfasts that will pamper you during your romantic getaway. Escape in British Columbia Alberta Saskatchewan Manitoba Ontario Quebec Nova Scotia New Brunswick Newfoundland Prince Edward Island Northwest Territories Yukon and Nunavut. Romantic escapes : Magical Memories. Calgary Alberta
Accommodations Canada - TravelNet
Accommodations Canada Bed and Breakfasts Vacation Rentals Cottages Inns Hotels Travel - Find Lodging Accommodations such as Canada Bed and Breakfasts, Hotels, Inns, Lodges, Resorts, Motels, Vacation Rentals, Condos, Cabins and Cottages in Canada. You can also list your property : simply select which listing package you prefer, enter in a few details, and we take care of the rest. We will create your listing from information on your web site or other listing directories. Victoria BC (British Columbia)
Gazebo Bed and Breakfast
Relax at a Victoria bed and breakfast near the Butchart Gardens on Vancouver Island, British Columbia, Canada. Stay in a secluded garden cottage or elegant rooms at a country manor house. The Gazebo Bed and Breakfast Inn is perfect for vacation accommodation, honeymoons or romantic getaways in a quiet central Victoria location . Situated in lovely gardens, all B&B guest rooms have a private entrance. We are surrounded by woodlands, hills and farms - no downtown noise and traffic, yet all Victoria attractions, whale watching and golf, shopping and dining are nearby. Our unique Victoria bed and breakfast travel guide has tourism information for visitors to Vancouver Island, British Columbia. Romance and visitor packages are available. Vancouver BC
Bigwhitecondorentals.com offers condo rentals at Big White Ski Resort in British Columbia, Canada. Dream Accommodations at Big White Ski Resort. All units are owned privately, which makes each one unique with in its self. Big White Ski Resort, British Columbia's second largest ski resort is located near Kelowna in the Okanagan Valley. Big White Ski Resort is the pride of British Columbia's snow rich Okanagan Valley. Big White enjoys some of the biggest and best snowfalls available to ski resorts worldwide. Kelowna BC (British Columbia)
Loews Le Concorde - Quebec City Hotel
Situated on the highest point in Québec City at the entrance of the old walled city, the Loews Le Concorde offers unobstructed, majestic views of the St. Lawrence River, Old Québec, and the Plains of Abraham. Quebec City Quebec
Amble-Inn B&B in the Canadian Rocky Mountains
The Amble-Inn a luxury B&B with superb all round mountain views the perfect B&B for your rocky mountain vacation.We are located only minutes away from world famous Banff National Park. Canmore Alberta
BC Hotels - British Columbia hotel reservations
Discount accommodations in BC hotels motels, inns, b&b, vacation rentals, car rentals and cruises. If you are needing a modest priced room or a bargain priced deluxe suite you have come to the right place. You can check current rates and book accommodations in British Columbia Canada online..! View hotel descriptions, amenities, location, attractions and photos. Stay in a resort or luxury waterfront suites, a motel room or book a vacation rental property. Looking for hotels in downtown Vancouver or a country side bed and breakfast inn. Vancouver Island tourist information, lodging, pictures and Gulf Island guides. Vancouver BC
XPRESSRENT - All-furnished Apartment Downtown Montreal
In Montreal... like a montrealer! Tired of staying in way too small hotel rooms at exorbitant prices? In need of a private environment where you will feel a little bit more at home? Stay in your own vacation rental apartment and enjoy total privacy and comfort, while saving money. Whichever the goal or the duration of your stay in Montreal may be, we are able to offer you a charming little apartment, well located at really reasonable prices. We offer the best alternative to pricy hotel rooms or suites. With our affordable short-term rental accommodations, you pay less than 50% of the cheapest hotel in the same neighborhood. Renting from the owners also eliminates the substantial fees charged by travel agencies or tour operators. Our short-term vacation rental properties or accommodations are rented directly by the owner guaranteeing a personalized and friendly service while avoiding agency fees and hidden costs that can double your property rent. Make the most of your stay in Montreal by staying in a newly renovated apartment (summer 2005) located in a typical Victorian style house, old of more than 150 years. You will be able to benefit from a cozy living room, a fully equipped kitchen, a bedroom and a bathroom with a shower. This flat can accommodate 4 persons ( with its queen bed and a large and comfortable inflatable mattress).

Located in the very heart of Montreal close to numerous tourist sites and attractions, this flat lets you discover and experience Montreal the way natives do. Situated in the heart of the Quartier latin, you will also be nearby the Old Montreal, Downtown, the trendy Plateau Mont-Royal and the festive Gay Village. Everything is walking distance: shopping, clubbing, tourist sites, universities and much more! Even more, we are located at less than 5 minutes of walk from the Montreal Bus Station and the subway stations Berri-Uqam and Sherbrooke, from which you will gain access to the entire island of Montreal. You will also have acces to the Downtown bus line 15, 24 and 125. For short-term furnished vacation or business rentals in Montreal, think of us. We look forward to welcoming you soon. Montreal Quebec
Burrard Inn is Vancouver downtown based hotel offering great comfort and knowledgeable and friendly staff to visitors to Vancouver at affordable rates. Recently renovated and now offering additional comfort and cozy accommodations at affordable rates in the heart of Vancouver downtown, Burrard Inn hotel would like to welcome you to beautiful British Columbia and Vancouver - home to the 2010 Winter Olympic Games. With our convenient Vancouver downtown location just across from St. Paul's Hospital and within walking distance to Robson Street, Pacific Centre Shopping Mall, the Law Courts, many fine restaurants and only seven blocks from the Cruise Ship terminal, we will be the right choice for you! Vancouver BC
The Victorian Hotel - Vancouver boutique hotel

Located in the centre of downtown, The Victorian Hotel is one of Vancouver\'s oldest boutique hotels offering European boutique style with warm and friendly service. Nestled in the heart of downtown Vancouver, the Victorian Hotel is a friendly, family operated home away from home. Vancouver BC
Port Greville, Nova Scotia - Accommodations
Accommodations at Port Greville, Nova Scotia. Bed and Breakfast and Vacation Rentals in elegantly restored Victorian homes overlooking the Bay of Fundy. Historic Port Greville, near Parrsboro Nova Scotia. These elegantly restored Victorian homes provide a relaxing vacation experience you will never forget. Guest comments confirm the beauty of the location and the comfort of the lodging. Port Greville is a quiet place to relax, explore nature, and experience the famous Fundy tides. Port Greville Nova Scotia
Bell Mountain Motel - Robson Mighty Fraser River Rocky Mountains
Nestled in the Robson valley, near the headwater of the Mighty Fraser River and cradled between The Cariboo and Rocky Mountains, Mcbride offers the visitor a sense of timelessness from the busy world beyond. Our valley of treasures provides an opportunity for a fabulous holiday. Rocky Mountains adventure and exploring the great outdoors await you in this wilderness paradise. Whether you prefer hiking, ATV'ing , horseriding and rafting in spring & summer OR hunting, snowmobiling, skiing and heliskiing in the fall & winter. Mcbride BC
Comfort Cove Seaside Cottage
Comfort Cove Seaside Cottage is a peaceful, waterfront vacation rental located in beautiful East Sooke, 40 minutes from Victoria, BC on spectacular Vancouver Island. This cozy 1100 square foot chalet is an ideal spot to relax and leave the demands of daily life behind you. Sit back and enjoy magnificent views of the Sooke Basin from this captivating oceanfront property with its own private dock. This charming cottage is tucked away behind a gorgeous combination of mature trees, the beauty of a natural setting, and a pretty, landscaped garden. You're guaranteed to have plenty of privacy! Sooke (Vancouver) BC
Pet-Friendly Hotels and Vacation Accommodations

For people who travel with their pets! A searchable directory of hotels, motels, cottages, resorts, and other lodging that allow pets. Because pets are family too! Search through our list of hotels, motels, resorts, vacation rentals, cottages, cabins, bed & breakfasts, and other pet-friendly lodging from across Canada that your whole family can enjoy! Calgary Alberta
Nova Scotia Oceanfront Cottages
Deluxe two bedroom oceanfront cottages nestled on 10 acres on beautiful Mahone Bay Nova Scotia. Centrally located for day trips to Halifax, Peggy's Cove, Bay of Fundy. Minutes away from the towns of Chester, Mahone Bay, Lunenburg and mysterious Oak Island. Close to beaches, golf courses, and shops. Nova Scotia cottages are the ideal place to spend a summer vacation... And our oceanfront cottages have all the amenities you expect when you're travelling, and are an easy drive from many of Nova Scotia's great attractions. Chester, Lunenburg, mysterious Oak Island and the fabulous city of Halifax are just some of the many intriguing and romantic places you'll want to visit. Chester Basin Nova Scotia
The Maple Inn - Parrsboro Bed and Breakfast
The Maple Inn offers hotel style accommodations in a charming bed and breakfast inn located on the Bay of Fundy at Parrsboro Nova Scotia. Hotel style accommodations in a charming bed and breakfast inn conveniently located on the Glooscap trail in Parrsboro, Nova Scotia. Two century old houses have been joined to create eight bed and breakfast units. The comfortable chairs on the old fashioned verandah, and seats by the fire in the lounge offer a relaxing options for our guests. A full breakfast is included with all room rentals. Parrsboro Nova Scotia
A short drive from Kaslo, near Nelson, British Columbia, Canada. Blueridge Retreat is an invitation into the soul of British Columbia's Kootenay Region. The captivating landscape is nestled between the Purcell and Selkirk Mountains, and sits on the Kootenay Lake- a true escape from everyday life. You can choose to unwind naturally, immersed in everything nature has to offer. Revitalize yourself with the peaceful environment, or choose from the many activities offered in the community. Kaslo BC
Old Quebec Hotels
Discover one of those unique small hotels in Old Québec. In the last 20 years, the company Cotico inc., founded by Jacques Côté and his wife Françoise Ouellet, expanded and is now comprised of three small charming hotels located in the heart of old Québec City. Today, their two children, Valérie and Jean-François with their team, insure continuity. If you are either on Grande Allée or on Sainte Ursule Street, we welcome you in our hotels, the Hotels Nouvelle-France. Quebec City
Temple Garden Mineral Spa Resort Hotel
Located in the heart of downtown Moose Jaw, Saskatchewan, this exquisitely designed luxurious spa resort hotel, just thirty five minutes from the Regina International Airport, captures the spirit, history, and charm of Western Canadian hospitality and features one of Canada's largest natural geo-thermal mineral water pools. Moose Jaw Saskatchewan
Cottage rentals and holiday vacation in Mont Tremblant, Laurentians, Québec, Canada. We offer luxury cottages to rent for your family vacation holidays and sport activities, a 4 seasons destination. Mont-Tremblant Quebec
Furnished master key lodging for rent
Downtown Montreal, Old Quebec City or Mont-Tremblant condos / apartments furnished and equipped for rent. For your business, your vacation, your leisure travel or simply for a getaway, we offer furnished and equipped accommodations for both short and long term rental. Montreal Quebec
Tofino, Ucluelet & Big Beach accommodations and vacation rentals. Listing resorts, hotels, bed and breakfasts, cabins, vacation homes, and other lodgings. Tourism information including surfing lessons, beach conditions, and travel details. Explore the West Coast of British Columbia (BC), Canada. Tofino BC
Cedars Cottage Resort
Hidden away on the shores of Lake Eugenia near some of Ontario's most beautiful scenery is the family oriented, Cedars Cottage Resort. The housekeeping cottages and chalets, have 2 or 3 bedrooms, fully equipped kitchens, including microwaves, 3 or 4 piece baths, fireplaces and cable colour TVs. Linens are provided and BBQs and firewood are available seasonally. In the summertime canoes and peddle boats are complimentary or for a reasonable cost get a boat with motor. This is the place to be if you like fishing for Trout, Bass or Perch. An outdoor pool, games room, children\'s park, tuck shop and individual fire pits round out the amenities. For skiers, Cedars is just a short drive to some of Ontario's most popular slopes. What ever your recreational preference, Cedars is sure to be near it. Flesherton Ontario
Victoria Bed and Breakfast - The Lord Nelson Bed and Breakfast located in Victoria, Vancouver Island, British Columbia offers B&B lodging accommodations for romantic getaways, honeymoons, vacations and business travel. Bed and Breakfast Vacation Packages, Hot Tub, Full Breakfast. Victoria BC
B and B Marquis de Montcalm, Luxury B & B
Built in the 1800s and located in the city of Sherbrooke's heritage district in Quebec, our Bed & Breakfast, a lovely Victorian home, has been fully renovated for your maximum enjoyment and comfort. Sherbrooke Quebec
BCTrip: Deluxe Vacation Rentals Nelson, BC, Canada
We have selected the finest Kootenay vacation homes for those whose time is too valuable to spend hours searching for their signature vacation. We offer exquisite beach front vacation homes; homes set in the wilderness or adjacent to the water & forests; executive waterfront homes with vistas or the cozy cabin with privacy. Whatever your needs for a worry free vacation, from a summer fun vacation to a perfect family vacation, we offer it all! Come see these lovely properties awaiting your vacation getaway to book a holiday that will be unforgettable! Nelson BC
Days Inn Quebec City
Days Inn Quebec, located in Quebec City, has 84 modern and air conditioned rooms, for your greater comfort. Enjoy your stay in Quebec City only 8 km from Old Quebec. Whether you come for business, with your family, as a group, or if you're simply retired and want to relax.
We were awarded Five Suns for the quality of our accommodations. Quebec City
Au Repos du Bouleau
Recently converted into a bed and breakfast, Au Repos du Bouleau offers 4 quality brand new bedrooms, with private washrooms in each unit, for a comfortable and relaxing stay including a continental breakfast. Notre-Dame-du-Nord Quebec
Les Suites Hotel Ottawa
Located in downtown Ottawa, Ontario, Les Suites Hotel Ottawa is one of the city\'s great hotels. Only steps from the business district Les Suites is the ideal facility to host corporate meetings or elegant weddings. Guests of the hotel can enjoy the spacious condo-sized suites with kitchen and ensuite laundry facilities, and a selection of hotel amenities including indoor pool and fitness centre. Ottawa Ontario
Canadiana Backpackers Hostel, Toronto
Canadiana Backpackers Inn, located in the heart of downtown toronto. We are a youth hostel providing friendly affordable accommodation for backpackers and travellers. As fellow travellers we know how important it is to make people feel at home. Toronto Ontario
Capitainerie du Passant
Charmant gîte à Grandes-Piles en face du Parc National de la Mauricie avec vue panoramique sur la rivière St-Maurice.This centennial bed & breakfast has a 3 suns classification. Located at Grandes-Piles in the Mauricie Area, between Québec and Montréal, you can be there in only 1h45 from the Montreal airport. With its scenic view on one of the most beautiful rivers, the St-Maurice, you're sure to take advantage of its big rooms with private access and deck. Its magnificent decor will enchant you and the many activities and tourist attractions will invite you to a longer stay. For more information, refer to other pages of this site or contact us. Grandes-Piles Quebec
Nestled in the hills, facing the St-Lawrence River, l'Auberge Au Petit Berger in La Malbaie (Pointe-au-Pic), offers one of the nicer panoramas of the Charlevoix region. 2 minutes from the Casino and Charlevoix Museum, 2 miles away from the Murray Bay Golf Club, the Inn offers a range of rooms to suit all tastes and budgets. Quebec City
Hôtel Le Germain Toronto
Toronto\'s Hôtel Germain is a prestigious Hotel-boutique from Groupe Germain.
In the heart of Toronto, this hotel offers a luxuous variety of packages for business, as well as pleasure. Next time your in Toronto, opt in for a luxury room signed Hotel-boutique Germain. Toronto Ontario
Cape Breton Bed and Breakfast
George and Cottage is a beautiful, fully restored, 130 year old home that offers luxury accommodations for travelers in Cape Breton. Comfortable rooms and gourmet breakfasts create a lovely experience. Sydney Nova Scotia
Hotel Germain des Prés - Quebec
Hôtel Germain-des-Prés is a true reflection of its surrounding, offering the best of both worlds without compromise. Located near business facilities and Jean-Lesage International Airport, the Groupe Germain first boutique hotel is also just minutes from both Old Québec and magnificent natural surroundings. Quebec City
Motel Spring & Restaurant Lainé
Friendly family lodging 15 minutes from Quebec City and 3 minutes to Ste Anne de Beaupré.We offer tours for Quebec City& whale watching in Charlevoix.From $65.00/2pers breakfast included.Rates are lower than a hotel and we give you the atmosphere of a B&B. Chateau-Richer
Located near Old Québec City and wintersports resort Mont-Sainte-Anne, the Bed and Breakfast La Malouinière, an ancestral manor house, will bring you comfort and refinement in a warm environment. Five rooms and suites with all facilities ( private bathroom, park and swimming-pool). Homemade brunch. Dinner and packages are available. Luxury Guesthouse decorated with antique furniture. Quebec City
Château Mont-Sainte-Anne
Chateau Mont Sainte Anne offers a ski-in/ski-out location at the gondola of Mont Sainte Anne and only 20 minutes from Le Massif; two mountains of international reputation with the most impressive and picturesque skiing area in East of the Rockies. By the Saint Lawrence River, the Chateau provides a spectacular setting and views of Quebec City and the Charlevoix. Quebec City
Gite la vue ROYALE view B & B
A small Bed and Breakfast with 2 rooms,with a living room, a saunas. Over looking the Laurentians. We are surrounded by lakes, montains, golf courses and ski hills.Open year round.We serve a big French Canadian breakfast to all our guests.Come rest, walk, cycle,play golf, fish, canoein the summer or ski, snow mobile,skate, dog sleigh, etc, in the winter. St-Faustin-Lac-Carré Quebec
Lake of the woods resort, fishing camps in Ontario at Totem Resorts
Lake of the woods resort, fishing and camps in Ontario Canada at Totem Resorts. Lake Of The Woods resort, fishing and camps in Ontario Canada at Totem Resorts for Lake Of The Woods Ontario, Lake Of The Woods Resort Ontario, Lake Of The Woods Fishing Ontario, Lake Of The Woods Map Ontario, Camp Lake Wood Ontario, Duck Hunting Lake Wood Ontario.... Sioux Narrows Canada
B&B - Bed and Breakfast in Montreal gay Village
Located in the heart of Montreal\'s Gay Village, Sir Montcalm Bed & Breakfast offers trendy urban chic décor in a non-smoking environment. Always immaculately clean, this warm and inviting space offers three rooms and two suites - all featuring private bath, flat screen TV, cable, telephone and high-speed internet access. A landscaped courtyard, community living room with fireplace and appetizing four-service breakfast provide additional comforts of home. The bold contemporary design features fine architectural details throughout - with an emphasis on cozy and comfortable. In addition, Sir Montcalm was recently awarded a prestigious four-sun rating according to the CITQ, Quebec\'s governing body of tourist hotels and accommodations. Montreal Quebec
Welcome to Cochrane, Alberta, just outside the Stampede City of Calgary and only 30 minutes from Banff National Park. We invite you to share our custom built home nestled into the foothills of the great Canadian Rocky Mountains and overlooking the picturesque Bow River valley. Wide open spaces, big sky and a delightful Bed and Breakfast experience. Cochrane Alberta
Sunshine Coast Bed and Breakfast
Beach Hideaway is a luxury waterfront Bed & Breakfast featuring 3 prvate self contained suites. Enjoy private oceanfont decks, patios, hot tubs, jacuzzi tubs, gas fireplaces, sunsets, beach and much more! Our B&B overlooks Sechelt, British Columbia's most spectacular scenery. Sunset views of the Strait of Georgia, from Sechelt to Vancouver Island. Sechelt BC
Accommodation in Canmore Albeta
Our luxurious and affordable holiday apartments (condominiums) allow you to enjoy the awe inspiring Canadian Rockies as if from the comfort of your own home. These are the ideal alternative lodgings to hotels/motels, especially for groups or families; giving everyone a base point from which to start exploring the surrounding area. Canmore Alberta
Groupe Dufour
Groupe Dufour is proud of its special tradition of hospitality that is unlike any other in Quebec. We offer a combination of comfortable rooms, the art of living and recreational activities at the most sought-after destinations in the province of Quebec. Quebec City Canada
AU PRESBYTÈRE Bed and Breakfast
Welcome to Percé, the higlight of the Gaspé Peninsula. You will love the unique by-the-ocean Québec experience. Discover its natural beauty, but first of all, its people. One will find modern facilities, yet a traditional parish ambiance!. A cordial invitation to discover a combination of style, simplicity and tranquillity. Perce Quebec
Sunshine Coast Accommodation
Offering two oceanside suites with private hot tubs and decks. Spa services, private entries, fireplace, King and Queen beds ocean views, gourmet breakfasts. Located in Sechelt, BC, Canada. With warm sunny days. Crisp sweet evenings. Crickets playing their tunes. The intoxicating fragrance of fresh ocean scented air. Sechelt BC
Radisson Hotel Laval
Ideally located half way between downtown Montreal Quebec and the Laurentian Mountains, is the Radisson Hotel Laval. While other Laval hotels are proud of their product, it is our personal and friendly service that sets us apart from other Laval hotels. This Laval Hotel specializes in hosting special events, meetings and weddings and offers the best facilities of all the Laval Hotels. Laval Quebec
Auberge du boutdumonde Youth Hostel
Located in an amazing spot, the Auberge du boutdumonde youth hostel offers cheap accommodation to travelers who wish to visit L'Anse-Saint-Jean (a member of the Association of the Most Beautiful Villages in Quebec), the Saguenay Park or to do winter sports at Mt. Edouard, the local ski resort. Our visitors will benefit from a wide range of year-round outdoor recreation nearby our hostel: kayaking, hiking, horseback riding, skiing, snowshoeing, winter fishing, etc. Moreover, L'Anse-Saint-Jean is well-known for its welcoming atmosphere, for its creative craftsmen and craftswomen, as well as for the beauty of its landscape. If you are looking for a quiet yet dynamic place that is off the beaten track, to relax or explore the hundred faces of the Saguenay Fjord, you will be delighted by our small hostel. Quebec
Centennial bed & breakfast located at Grandes-Piles in the Mauricie Area, between Québec and Montréal. With its scenic view on one of the most beautiful rivers, the St-Maurice. Grandes-Piles Canada
Pet Friendly Cottages
Sunshine Coast Bed & Breakfast with ocean view, luxurious suites and pet friendly accommodations. Local activities include kayaking, scuba diving & hiking. Located in Sechelt, BC, Canada.
Aviawest Resort Club
Vacation Ownership and luxury real estate based on Vancouver Island and British Columbia, Canada. The perfect blend of a vacation home, real estate, rental revenue and travel opportunities to other luxury resorts around the world. Enjoy luxury vacation experiences in some of the finest holiday resorts and an alternative to a second home. Victoria BC
Niagara Falls Hotel Deals
Our website is able to offer you great Niagara Falls Package deals, a complete directory of Niagara Falls Ontario Attractions and Niagara Falls restaurants. Be sure to use us for all of your Niagara Falls information needs. Niagara Falls Ontario
Marriott Niagara Falls Fallsview & Spa
Located only 100 yards from the brink of the Falls. Experience world-class Niagara Falls hotel accommodations in the heart of the Fallsview tourist district. The hotel boasts 432 Fallsview guestrooms overlooking Niagara Falls, including luxurious Whirlpool, Fireplace, Jr.Presidential and 2-Room Family Suites. Niagara Falls Ontario
Selkirk Guest House - Victoria BC Canada
Selkirk Guest House offers historic waterfront Bed and Breakfast, Guest House and Hostel lodging in Victoria, Vancouver Island, British Columbia, Canada. Reasonable Rates. Victoria BC
Vacation ownership and waterfront real estate located on the tranquil waters of the east coast of Vancouver Island. This BC resort is the perfect blend of a vacation home, real estate investment, rental revenue and travel opportunities to other luxury resorts around the world. Vancouver Island BC
Lodging Mont-Tremblant Sutton Aruba
CondoSkiGolf.com proposes condos, country house and luxurious villas to rent at Mont-Tremblant, Mont-Sutton and in the caribbean. Fast online reservation for your vacation accommodations needs. Discover our new picture galleries. Tremblant Quebec
Hotel Le Manoir D'Auteuil
Old Quebec City Hotel, this 16 room hotel provides information on services available, a meeting room, rates and packages. Accommodations within walking distance of the Convention Centre, Quebec Legislature and most major tourist attractions. Website available in english and francais. Quebec City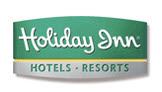 This Toronto airport hotel is ideally located in the heart of Mississauga close to all major arteries, businesses, attractions and events in the Toronto/Mississauga area. In addition our Toronto Airport hotel offers a shuttle service to Toronto's nearby Pearson International Airport. The Holiday Inn Toronto Airport West is one of the top Toronto airport hotels. Toronto Canada
Holiday Inn Select Oakville @ Bronte
This Oakville, Ontario hotel is ideally located in the heart of Oakville close to all major arteries, businesses, attractions and events in the Oakville, Ontario area. The Holiday Inn Select Oakville @ Bronte is one of the top Oakville, Ontario hotels.
Holiday Inn Burlington Hotel & Conference Centre
This Burlington hotel is ideally located in the heart of Burlington, Ontario close to all major arteries, businesses, attractions and events in Burlington, Ontario. The Holiday Inn Burlington Hotel & Conference Centre is one of the top Burlington Ontario hotels.
A-1 Motel Niagara Falls
Our "economy orientated" motel is perfect for families who desire clean comfortable accommodations at terrific value pricing. We are located approximately 2 miles from the world famous Niagara Falls and Casino niagara. Niagara square shopping mall, Niagara Go Karts and Canada No 1 factory outlet are just minutes away from our location on Lundys Lane. We offer Shuttle Bus service for a nominal fee to the falls and all major attractions (seasonal). Many fine Restaurants minutes away. We are open year round so that you enjoy the four seasons in Niagara Falls.
Super 8 - Ste Foy Quebec
Welcome to the brand new Super 8 Hotel located in Québec Ste-Foy, Québec! Our lovely hotel offers 79 spacious guest rooms on three floors. Conveniently located just minutes away from the downtown area, you'll find outdoor cafés, boutiques, museums, concert halls, art galleries, artist's workshops, restaurants, bars, discothèques, antique dealers, and more. We are by far the perfect choice in the Québec Ste-Foy area. Don't forget … Quebec City.
Squamish Accommodations
August Jack Motor Inn. Your one-stop information center for travel to Squamish. Squamish offers a low-cost accommodation alternative to staying in Whistler hotels, host city to the 2010 Winter Olympics. If you\'re planning a trip to Squamish, B.C. be sure to book your hotel or motel accommodations at the August Jack. Quebec City.
Kicking Horse Resort
Kicking Horse Mountain resort is an all year round Mountain resort offering a range of winter and summer outdoor activities. The site offers everything you need to book you summer or winter holiday. Vancouver BC.
Tonquin Inn
Our Jasper hotel is surrounded by the Rocky Mountains and has special packages on accommodation suites year-round. Tonquin Inn accommodations provide the perfect getaway for adventure in Jasper, Alberta, Canada. Jasper.
Coastal Trek Health & Fitness Resort
All-inclusive personalized health & wellness vacations. Plan your adventure fitness holiday at our beautiful mountain spa and fitness retreat. Located on Vancouver Island, BC, Canada.Courtenay.